A couple of weeks ago I previewed the puberty video at Alison's school.  You know, the one that talks about all the girl stuff like: periods and ovaries and fallopian tubes.  As I sat with the other parents and watched the animated clip of how the egg travels through the fallopian tube, my memory segued to flashbacks of watching my own puberty video.  Back in the 80s, our movie was shown on a reel to reel projector, and I remember very vividly sitting in the dark watching the choppy film.  The sound never quite matched up with the movie, and a man (a man!) did the voice-over for the film.
Shortly after the film was over, Mrs. Huerta, my teacher, flicked on the light switch and we all cowered from the piercing brightness (or from the embarrassment).  Oh our H.Q. (humiliation quotient) would not end there.  Oh no. Mrs. Huerta then brought out a life-sized plastic uterus and encouraged us girls to "FEAR NOT THE UTERUS!"  Yes, that's right.  To embrace our soon-to-be woman-ness, we then had to offer our hands and TOUCH THE UTERUS.  I still remember the hollow thumping noise after tapping my hand on the lady parts.
Flash forward to the present video.  I sat with a dozen other parents who seemed mighty serious, and for most of the twenty minute video, I found myself feigning interest.  To distract myself, I also posted on Facebook:

Within five minutes, the comments started.  And then the texts. And more texts. The very friends who sat next to me in that health class texted me to remind me also of Mrs. Huerta's hairy mole.  And before I knew it, I was absorbed in the past, stifling laughter and remembering those awkward moments of adolescence.
And now. Full circle.  I get to relive that awkwardness of my 11 year old as she balances precariously between two phases of her life: child and tween.  Some days she's moody and hormonal, and other days, she's still my little girl.  Recently her friend gifted her a basketball for her birthday, and much to her delight, she is finally able to palm the ball. Something my own grown hands can't seem to do.  A seemingly insignificant milestone, but one that shows how fast she's growing up.  I feel fortunate to be able to guide her through these years…even if it means reliving puberty.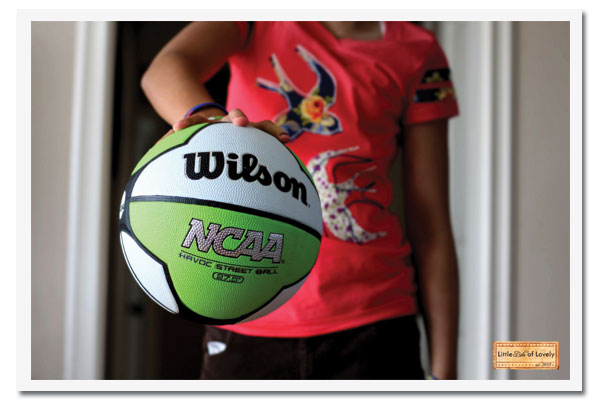 If you enjoyed this post, please consider to leave a comment or subscribe to the feed and get future articles delivered to your feed reader.
Comments
One Response to "0 to 11"