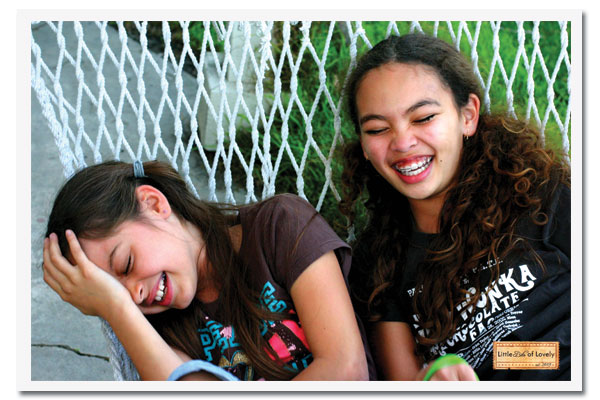 9 is Divine! February 15, 2010
Today is Monday, but it felt remarkably like a Sunday.
For Allie and her BFF, it was a bonus day to spend swinging in the hammock.  To tell knock-knock jokes.  To belly laugh.  To relish in the fact that life is divine when you're 9.
If you enjoyed this post, please consider to leave a comment or subscribe to the feed and get future articles delivered to your feed reader.