When June arrived, and when summer was nascent, I anticipated many lazy days ahead. But before I could break out the sunscreen, July was knocking on our door, and June quickly bid us adieu. Sometime during July, in an effort to maximize my free time, I found myself knee deep in projects. One of my favorites this season? Strawberry Jam! Yum.
My family and I have been enjoying the fruits of my labor for sometime now. Last month I had a flashback to my childhood, to a memory in which I helped my mother make her various jams and jellies. The smell of cooking fruit, the packets of pectin, the mason jars. All these thoughts inspired me to make my own strawberry jam. After mashing and smashing the fruit, after juggling the jars + lids over hot boiling water, I managed to churn out 6 pints of sticky sweetness!
And what's jam without its companion? Nothing I say! So while the jam was cooling, I whipped up 6 loaves of artisan bread (a simple recipe from this book). I love how I can make the dough ahead of time, and make bread on demand.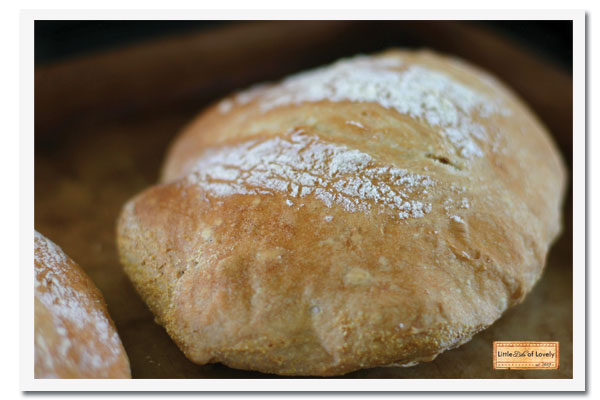 I also sewed up some drawstring food bags; these I used for loaves of bread. A perfect gift for friends and family!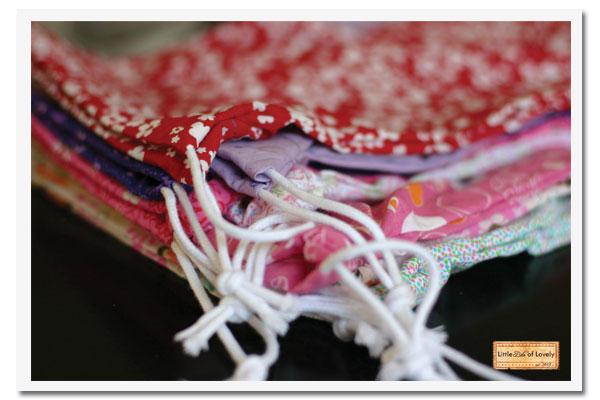 I gave this little food combo to my mom, Frances. Anyone else a longtime fan of Bread and Jam for Frances? Me too!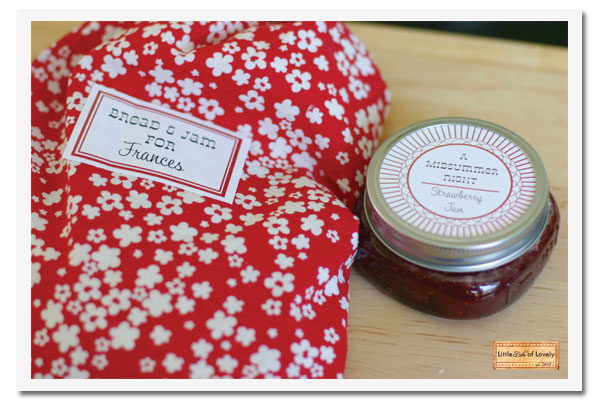 And one more photo, just for fun! I'm going to upload a pdf file of these jar labels so that you can use them too!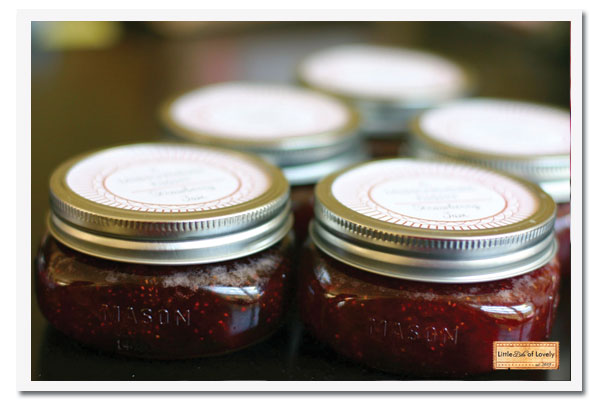 And there you have it! A midsummer night project!
If you enjoyed this post, please consider to leave a comment or subscribe to the feed and get future articles delivered to your feed reader.
Comments
7 Responses to "A Midsummer Night"