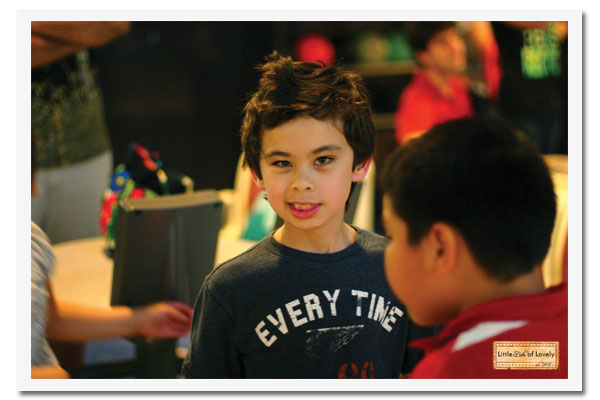 Best. Day. Ever. – February 13, 2010
We celebrated Henry's 8th birthday with a Bowling Bash, and the entire night he was a whirling dervish.  If he were a cartoon character, he'd be a blur of color flitting across the screen.  He was beyond happy.  And as any parent knows, when your child is feliz, you're inherently happy too.  After his friends went home, after the pizza and cake were devoured, after the flurry of wrapping paper strewn about the living room floor, Henry turned to me with a hug.
"Mama, thank you for my party.  This was the BEST. DAY. EVER."
If you enjoyed this post, please consider to leave a comment or subscribe to the feed and get future articles delivered to your feed reader.
Comments
One Response to "Best. Day. Ever."