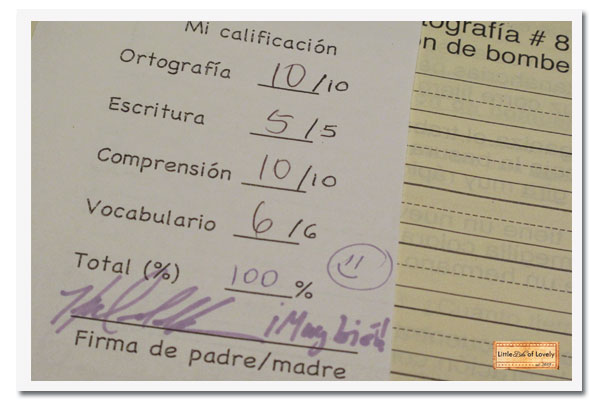 Double Jackpot, February 1, 2010
When I picked the kids up from school today, Henry was quite excited to share his great news!
"Mama, tengo cien porciento en matemáticas y en lenguage!"  (Mama, I got 100% in math and language!).
Moments like these would make any mama proud, but being Henry's Mama in moments just like this makes me want to weep with happiness.  My mind flashes back to 2007 (the months before Henry was to start kinder), and I remember how incredibly overwhelmed I felt.  Hank and I were faced with some pretty major decisions regarding Henry's educational journey, and despite some negative feedback from the district psychologist, we pushed forward.  The psychologist and her team of specialists suggested a path that would have resulted in a very different outcome for Henry's future, and we chose the road not taken.
The last three years have been filled with doubt, uncertainty, fear.  There have been days when I've felt like we've been marching and climbing a constant uphill battle, but on days like today?  I feel blessed with hope, faith, and trust.  Friends and family commend Hank and me for all the support we've provided for Henry, but I always defer to my little guy.  He's the one who's doing the marching and the climbing.  He's the one who never gives up, who greets each task with pride and determination.  He's the one who takes no short cuts and the one who wakes up each day trying and trying.
And today?  Today he's succeeding.
If you enjoyed this post, please consider to leave a comment or subscribe to the feed and get future articles delivered to your feed reader.
Comments
5 Responses to "Double Jackpot"