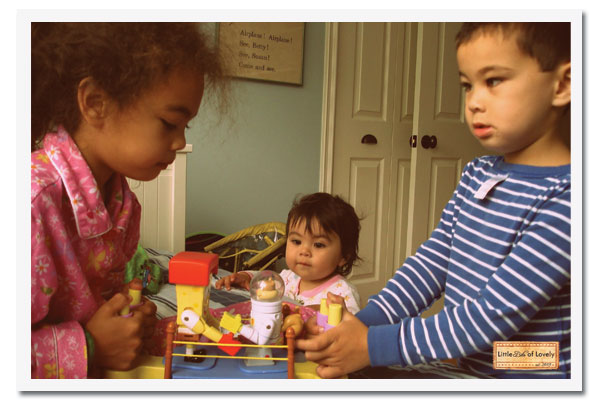 Once Upon a Time – 2007
This is my three ring circus back in 2007.  I love this photo so much as it captures my kids' personalities so well.  Alison, the focused, competitive one.  Henry, the sweet observer (with his shirt on backwards and inside out!).  And Kate, the youngest, who is always wanting to join in with the bigger kids.
It makes me happy to know that my kids are laying the groundwork for a lifetime of friendship with their siblings.  I know that their relationships will ebb and flow with their needs, but at the end of the day, they will always have each other.
If you enjoyed this post, please consider to leave a comment or subscribe to the feed and get future articles delivered to your feed reader.
Comments
3 Responses to "Flashback Friday: Once Upon a Time"