There's one thing that's true around here. You don't want to mess with mama's morning routine.
I have our morning schedule down to a T. Our morning routine is so finely tuned and orchestrated that air traffic controllers ain't got nothing on me. Yep. It's true. Wrangling three kids in the early hours requires juggling homework papers, scheduling after school activities., and packing lunches.  Packing lunches is no easy task around here as I have to scroll through my mental notes each morning to remember the intricacies of everyone's tastes and dislikes:  Alison likes edamame, but only if they're cold.  She likes her sandwich without cheese, but only if it's at room temperature.  Kate likes pb and j sandwiches (hold the pb), and Henry can't have dairy or wheat.
Alison hits the shower by 7:14 a.m., and breakfast is served by 7:25 a.m. Shoes and socks are put on by 8:10, and so goes our morning dance. If I'm not pulling out of my driveway by 8:38, I know I'll have to beat all the red lights to make it on time.  There's very little wiggle room in our schedule, and if a kid forgets something (i.e. this morning, Alison forgot her violin), a swift u-turn and a quick sprint into the house can get us back on track.  Afterwards I usually breathe a sigh of dissatisfaction or offer a look of tsk-tsk through the rear view mirror, but most mornings run pretty smoothly.  Most mornings.
Some mornings, though, everything goes awry.  Someone is missing a sock or can't find his shoe.  Or homework isn't complete.  Or someone eats the last coveted bagel.  Or someone is grouchy and refuses to get out of bed.  Yeah, those are the days.
Oftentimes, these days look a little bit like this: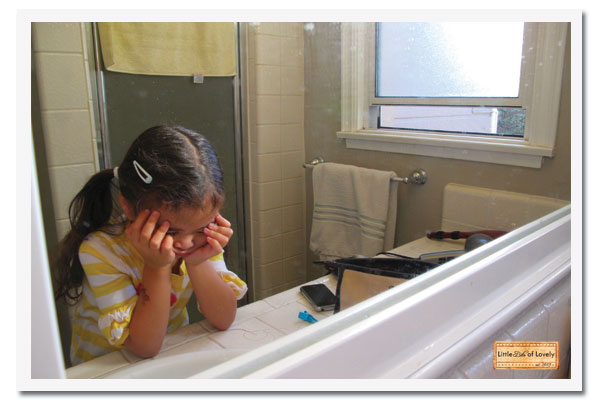 Kate looks how I felt this morning.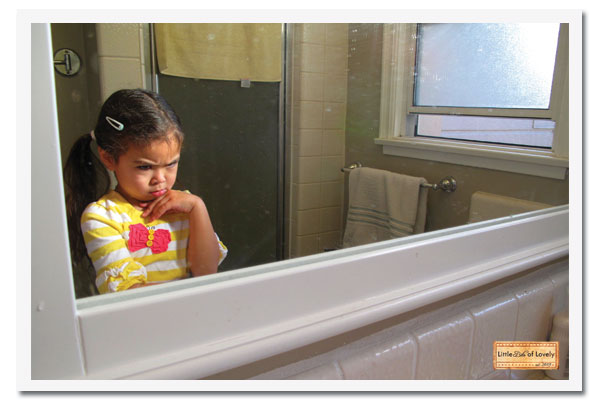 Life is pretty rough when you're 4. Won't someone cut this girl some slack? I mean really.
If you enjoyed this post, please consider to leave a comment or subscribe to the feed and get future articles delivered to your feed reader.
Comments
2 Responses to "Life is Rough When You're 4"