If you have a moment, would you pay a visit to my young friend Jalen? I've known Jalen for two years, and he is an amazing kid. He's super athletic (he excels at track/cross country, lacrosse, and football). He's a big brother and a model son. Oh and he's also a top notch student too. He's everything a parent could wish for in a child.
Last summer Jalen learned he has brain cancer.
But that hasn't deterred him from his goals. He's fighting this battle with grace and strength. Won't you pay a visit to his site? Leave an uplifting comment. Say a prayer. Keep him in your thoughts. And most importantly, live your life as he does. . . with perseverance and purpose. You'll leave his site feeling inspired. I can promise that!
I present to you: Jalen's Journey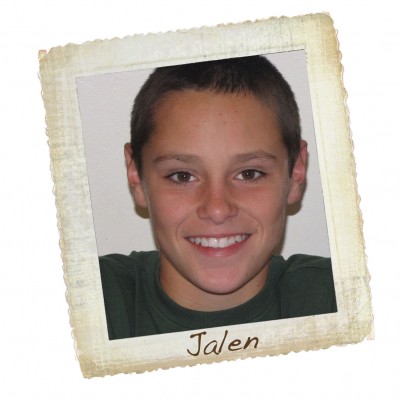 If you enjoyed this post, please consider to leave a comment or subscribe to the feed and get future articles delivered to your feed reader.
Comments
2 Responses to "Meet Jalen, Our Young Friend"