A bum knee.
I joked with Hank the other day and I told him he has a bum knee.  That term makes me laugh strictly because I don't know the origins of that saying.  I mean, why can't you have a bum neck? or bum elbow?  Hmm, maybe you can. I've never heard of that, though, have you?
Anyway, back to the bum knee.  Hank has one.  Somehow he mysteriously tore his miniscus, and now he's having surgery to fix it.  The kids are with some friends, and bright and early Hank and I will be at the hospital.  I get a nervous energy anytime the word "surgery" is involved.  So to deal with it, I decided to draw.
It's been a while since I've drawn anything for myself. And wow I've forgotten how fun it is to do!  The result of it all is this:
Simply titled, For Hank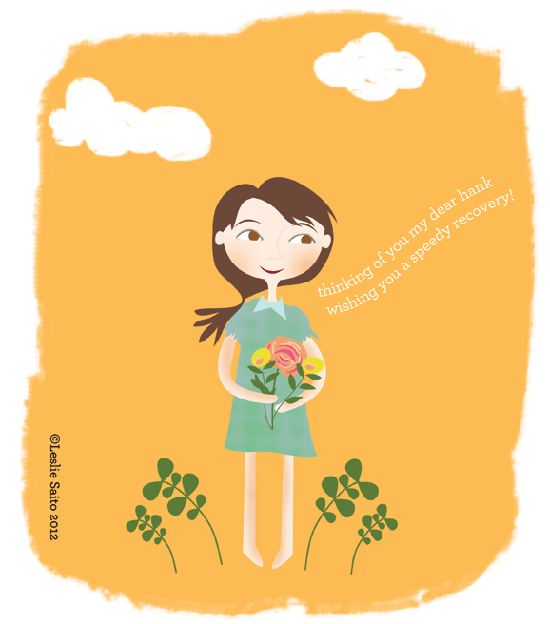 If you enjoyed this post, please consider to leave a comment or subscribe to the feed and get future articles delivered to your feed reader.