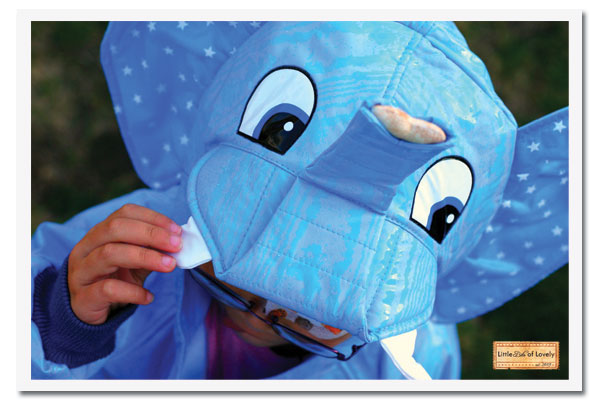 Stormwatch 2010, January 13, 2010
Brace yourselves Angelenos because it just might drizzle! And lawd knows if it drizzles, we're dashing into Target for that emergency umbrella.  Car brakes slam and the whole city drives a little crazy.  All because of a few droplets of rain.
I have to admit that I'm victim to this frenzy only because my hair frizzes at the mere presence of misty air.   Today Kate wore her new elephant rain coat (is that not the cutest?), and she was able to stomp in a few puddles.  By the time lunch rolled around, though, the ground was dry and my lawn parched.  I'll give the weather an A for effort.  We know you're trying.
If you enjoyed this post, please consider to leave a comment or subscribe to the feed and get future articles delivered to your feed reader.