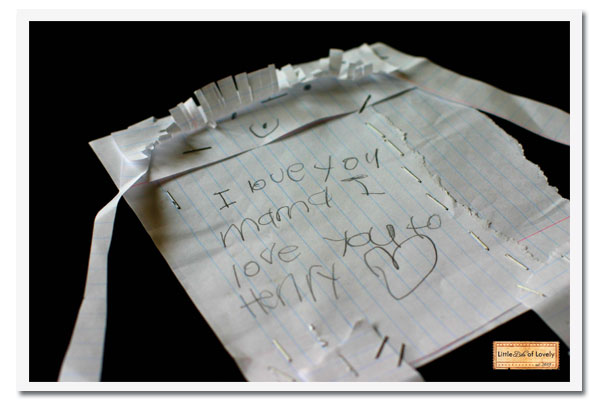 Paper Mama, January 15, 2010
Henry is quite resourceful with paper + staples.  Last night while I was at a meeting, Henry got creative and created a paper version of his mama.  I came home to find a mini-me, complete with bangs and a little love note.  I cherish these little gifts and all the love that goes into them.
If you enjoyed this post, please consider to leave a comment or subscribe to the feed and get future articles delivered to your feed reader.
Comments
One Response to "Paper Mama"