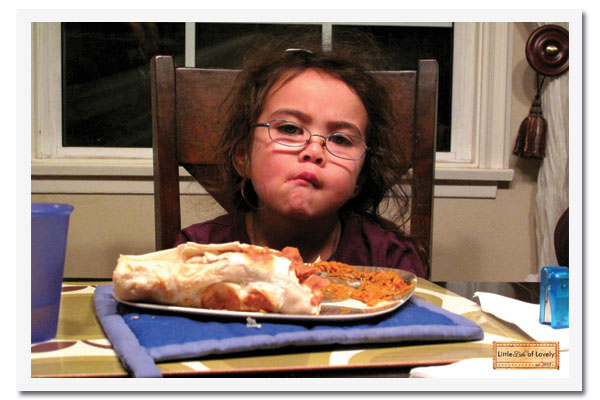 Life is Rough. . . When You Don't Like What's for Dinner, January 6, 2010
Now that the kids are snuggled in their beds, and dinner is a mere memory, the photo above is pretty funny. When the moment was live, though, I felt my Inner Mommy Dearest rising up.  As you can probably infer, Kate was not too happy about dinner.  I'm not sure what's more frustrating: the fact that Kate didn't take a single bite of her food or that just the other day she was raving about how much she loved bean and cheese burritos.  So much, in fact, that she wanted to marry it.
Today?
Today, she's separated from Mr. Bean N. Cheese.  You know, irreconcilable differences and stuff.  Today Mr. Bean N. Cheese was too hard, and the "flakey bits were brown."  Nice.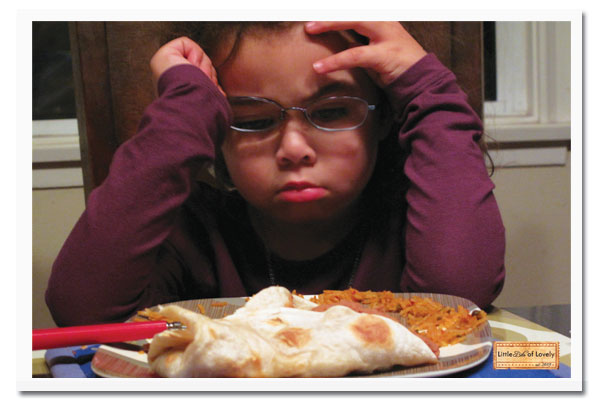 If you enjoyed this post, please consider to leave a comment or subscribe to the feed and get future articles delivered to your feed reader.
Comments
4 Responses to "Life is Rough When You Don't Like What's for Dinner"