Summer.
Being a teacher and mama of young kiddos, my life is punctuated by June, July and August.  Like bookends, the summer months parenthesize the rest of my year. Before September rolls around marking a fresh start and back to school, I make sure to hold my annual Five Faces photoshoot of my kids and their best friends.  This morning I snapped my fourth session, and as you can see, the kids are growing up! Right before my own eyes!
Five Faces, Summer 2009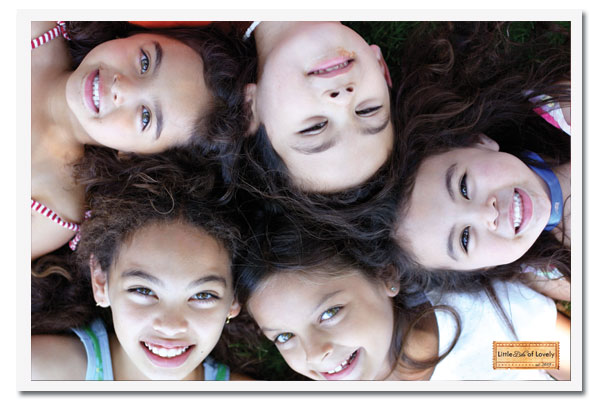 Even though some of the kiddos have food on their faces, I left this photo untouched!  Part of the fun is seeing them in their natural state as they were in this exact moment of time.
Five Faces, Summer 2010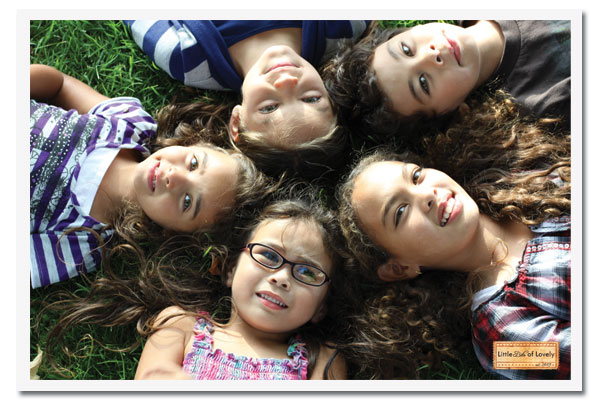 New glasses for Kate. The older girls were ready to start the fifth grade. Henry's hair was long. I love the look on Kate's face. She wasn't on board with this photo shoot this year.
Five Faces, Summer 2011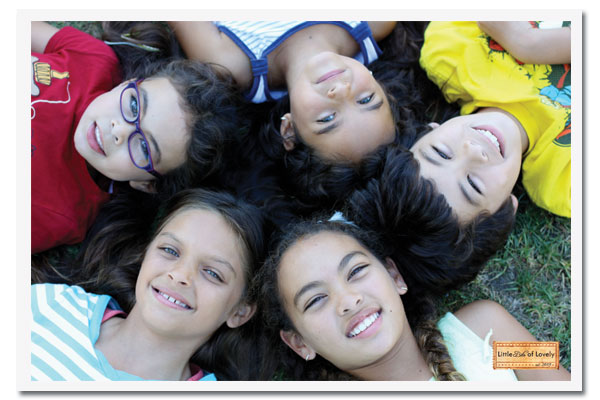 The summer before middle school (for the older girls). Henry's hair is even longer.  Summer was winding down, and the nerves and jitters for the new upcoming school year were on high. And this photo was shot moments before Henry let out a HUGE sneeze and spattered mocos all over everyone's faces. That was fun.
Five Faces, Summer 2012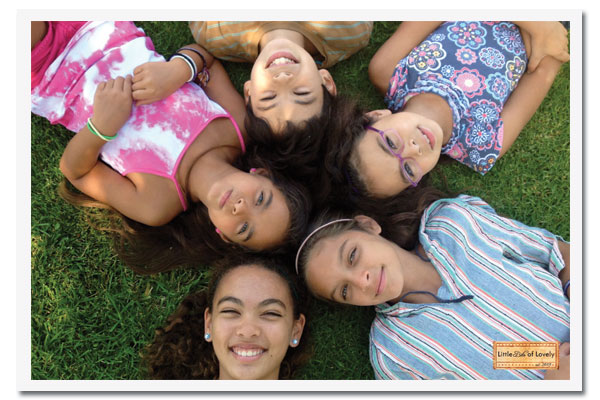 One year of middle school under their belts (for the older gals).  Kate has new glasses.  New teeth are coming in.  Faces are changing.  This will be Alison's last photo before braces. . at least for a while!
And that's it!  I told the kids that I will shoot this series for as long as I'm alive!  This could be interesting….so stay tuned!
If you enjoyed this post, please consider to leave a comment or subscribe to the feed and get future articles delivered to your feed reader.