Today I woke up at the crack of dawn to meet my high school friend Ken for a photo walk of the canals of Venice, CA.  I love it when the kids are peacfully tucked in bed and the morning is still and quiet.  I love peeking in their rooms to see them, and sometimes, like today, I snap photos.  I'm a sucker for sleeping photos (I have tons!), and since my camera was charged and ready to go, I snapped a few.  They're all blurry, but I love them nonetheless.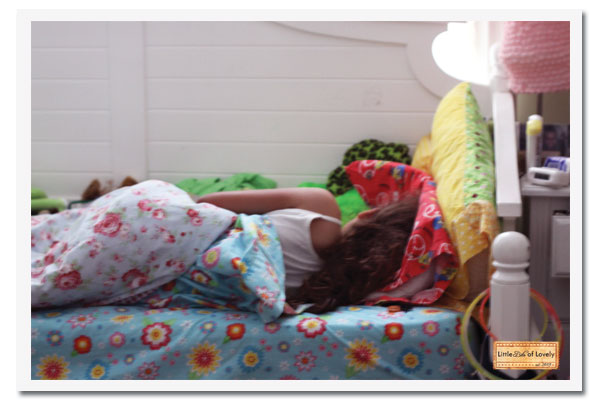 Despite wanting to wake up early (for a 7 am playdate), Alison ended up being the last to wake up.  The kids were at a friend's house until late at night, and the early morning wake up call was not too friendly for her.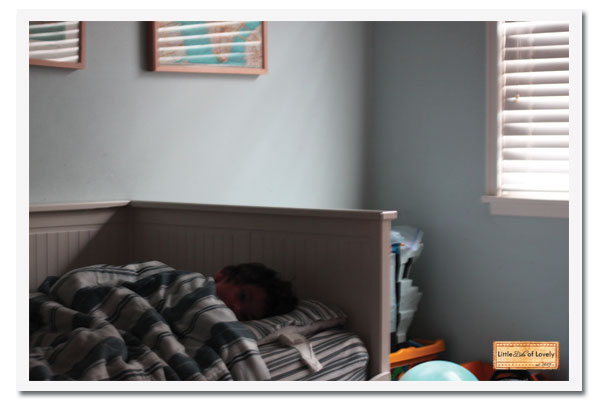 I love Henry's room.  It's dark in the morning, but light and bright in the afternoon.  Plus he has some pretty rad vintage NYC maps on his walls too.  Whenever I feel like napping, his room is the choice hangout for me.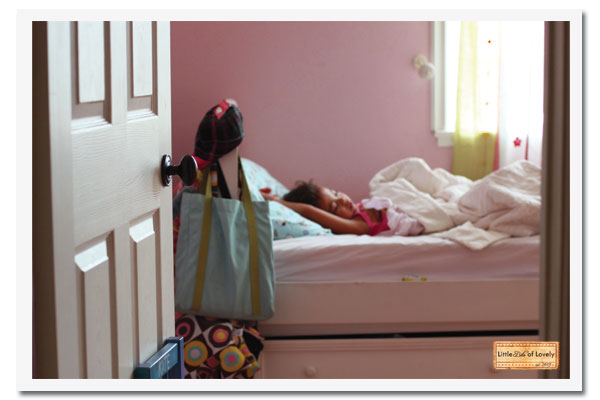 Here is my little muffin in her bed.  Very princess like, no?  Her room is the brightest of all and perhaps the reason why she's always the first to awaken in the morning. Usually her room is scattered with dolls and toys, and like a game of frogger, I have to hop back and forth to get from point A to point B.
If you enjoyed this post, please consider to leave a comment or subscribe to the feed and get future articles delivered to your feed reader.
Comments
3 Responses to "Snug as a Bug. . ."