. . . silly. Yes, that's right.
My mom hosted her annual Easter celebration at her house yesterday, and friends and family gathered to feast and to have fun. The day included tons o' food (can you say baked potato bar?), candy (oh yes!), gifts, egg dying, BINGO! (Henry won the jackpot!). . .it was a fun, fun day.
Behold the gluttony: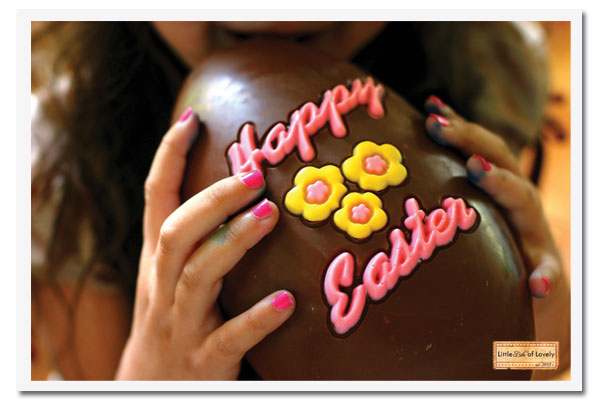 Kate in her glory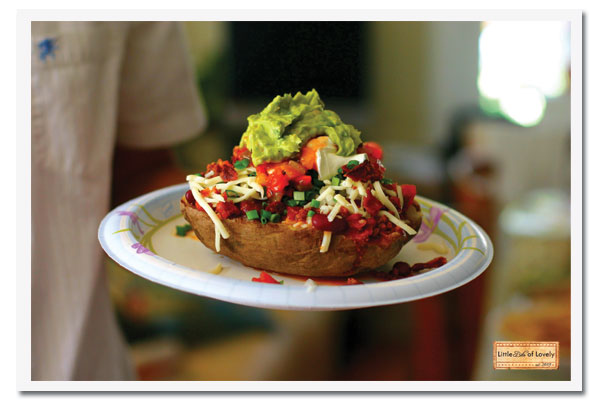 Brent's masterpiece.  I think he liked the potato bar, don't you?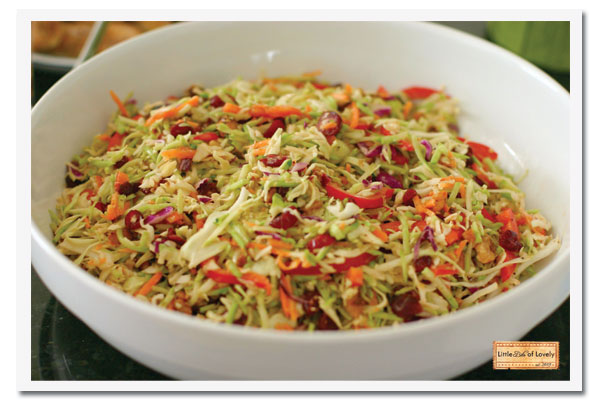 Brenda's sweet cole slaw. Delish.  And by the way, she found this dish on clearance for $4. That one is all about finding the bargains.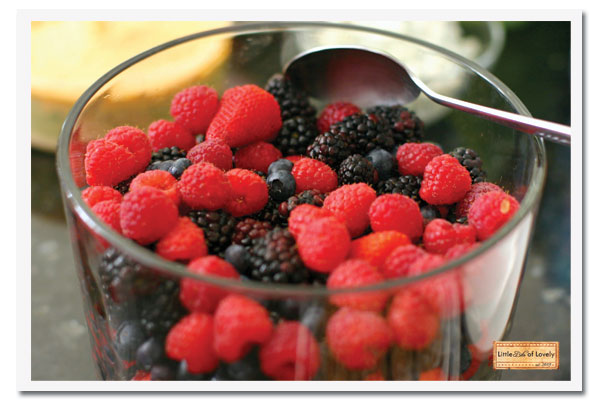 Alicia's fruit salad.  Yummy, yummy.
****
Regular blog posting to resume shortly.  Life kind of took me for a spin for a bit, and now I'm back and ready to rock and roll.
If you enjoyed this post, please consider to leave a comment or subscribe to the feed and get future articles delivered to your feed reader.
Comments
2 Responses to "Stuffing Ourselves. . ."