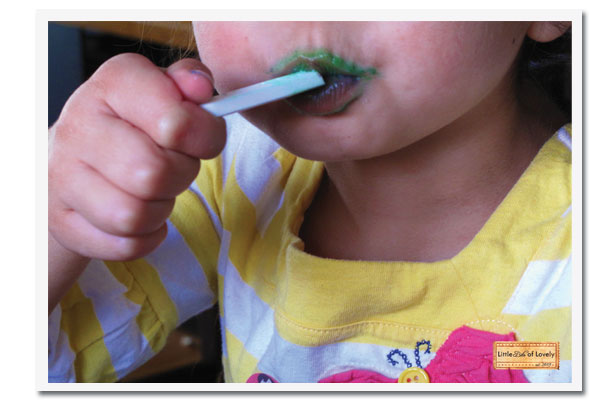 Sweet Tooth, February 11, 2010
Candy connoiseurs will recognize that white sugar stick from a packet of Lik-M-aid Fun Dip.  A little secret someone (I won't mention any names) was super sneaky and broke into the Valentine's Day loot a few days early.  There's nothing like a portable packet of sugar for the girl on the go.  Okay, okay.  I admit it.  I ate one too.  I tried to keep it a secret, but the green lips were a dead give away.  Oh well.
If you enjoyed this post, please consider to leave a comment or subscribe to the feed and get future articles delivered to your feed reader.