To get through the hardest journey we need take only one step at a time, but we must keep on stepping.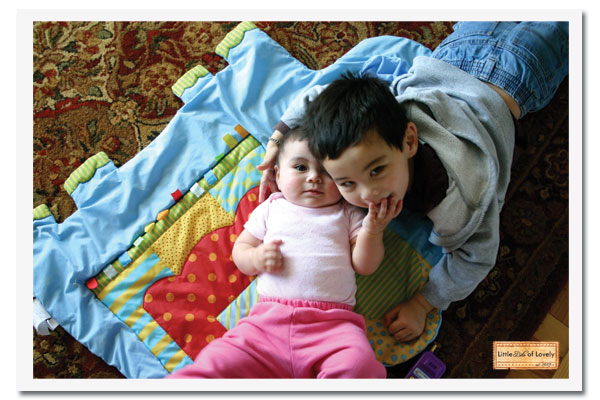 Kate + Henry, 2005
Our morning began with a flurry of passing time, one which required me to locate a missing shoe and sign a permission slip with seconds to spare.  As always, it's a constant race against time.  Once we pull up at the school campus, Henry pops out of the car, flips open the hatch to retrieve his sister's backpack and lunch box.  Taking care of his sister is what he loves to do.
Once we arrive at Alison's class, Henry leaves her with a hug and an "I love you."  We repeat this at the next juncture, Henry's classroom.  Another hug and an "I love you," and Kate is on her way to her classroom down the hallway.  Our days unfold in this predictable manner, and yet each time, my heart tugs a bit to see the love and affection from my Henry.
My sweet, sweet Henry.  And did you know that experts say that those on the spectrum avoid personal contact and affection?  But Henry?  He's defied that stereotype.
He's an anomaly.
He's also sandwiched between two strong-willed, determined sisters.  Like bookends, their wants and wishes usually get pushed to the forefront, and Hank and I find ourselves in a most impossible place.  We spend most of our days trying to juggle the lives of two "typical" children with Henry's not-so-typical life.   His days are filled with speech, RSP, occupational therapy, tutoring, swimming (at an occupational clinic).  In comparison, the girls' lives are seemingly so easy and effortless.   There's incredibly athletic Alison who can shoot a free throw just as easily as she can ace an exam.  And then there's Kate who, at age 5, is writing and reading, and most recently she's started cursive writing.
And then there's my son, the boy who climbs mountains every single day.
His days are full and busy, and most nights he goes to sleep exhausted from the day. Whether he's being tutored or whether he's working on his motor planning skills with his occupational therapist, he manages to keep fighting the fight. He's the one who amazes me every day.
Never once have we uttered the word AUTISM to the girls, and even Henry doesn't know he has a label.  He's so much more than a title, and I refuse to have him pigeonholed into a definition.  A label wouldn't demonstrate his affection for his sisters or the love he has for animals.  It would deny his sense of humor, his silliness, and his thoughtfulness.  (Did you know that most evenings, he thanks me for cooking? and offers me a compliment too?)  On rare moments, we see him as a typical brother as he pesters and teases his sisters, but most of the time he's sweet Henry. He's so much more than that stagnant label.
Despite these perfect moments, the ones that paint a glossy vignette, we find ourselves in a valley, a low point.  We're doing everything we can to help Henry scale that mountain, but as with parenting any child, Hank and I are finding ourselves without a map.   We're following our gut instincts, but lately most nights end with more questions than answers. Reaching that peak seems more challenging than ever, but we're all in it for the long journey. Our Henry will keep fighting.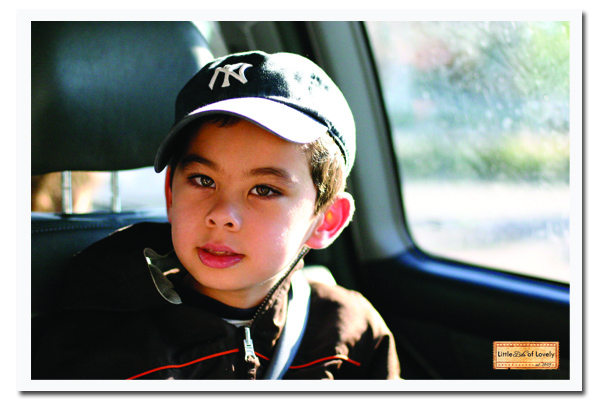 Henry, 2008
If you enjoyed this post, please consider to leave a comment or subscribe to the feed and get future articles delivered to your feed reader.
Comments
5 Responses to "The Long Journey"