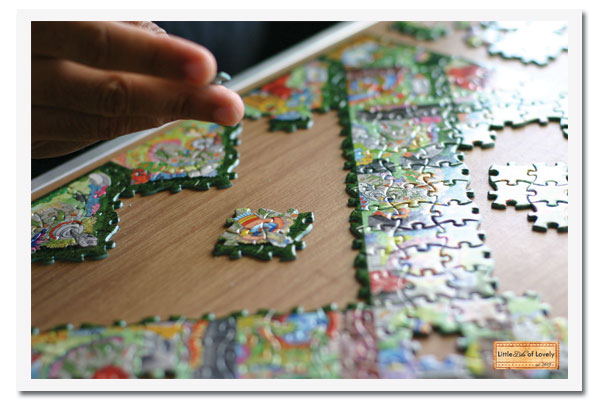 The Missing Piece, Januar 24, 2010
So.  Hank has this crazy insane puzzle.  After being cooped up from the rain, he managed to complete the entire thing, and guess what?  There's one piece missing. One.  The one right smack in the middle of the puzzle.
If you enjoyed this post, please consider to leave a comment or subscribe to the feed and get future articles delivered to your feed reader.
Comments
2 Responses to "The Missing Piece"