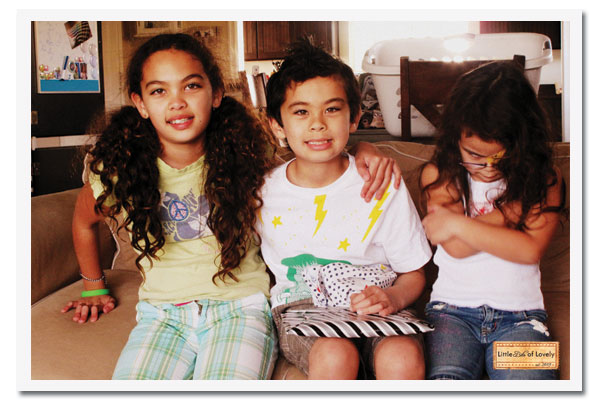 The Third Wheel, February 9, 2010
Those who know Kate well, know this face and this attitude.   The attitude with the angry eyes, the chin tucked firmly into chest, the arms akimbo.  Yes, that's the one.  The one where mama throws her arms up in desperation and daddy sighs with frustration.  This is the Kate we enjoyed yesterday.
It was Henry's birthday, you see. And what that entailed was hugs and love.  And yummy food.  Lots of attention. Oh, and gifts.  Yes, can't forget about the G-I-F-T-S.  All showered on her brother.  And really.  What fun is that?
The other day I took the girls shopping for sweet Henry, and while Alison happily helped me choose the perfect N!ntendo DS, Kate was busy writhing on the floor.  She emitted strange sounds from her mouth, much along the lines of:
"MamaWhenIt'sMyBirthdayCanIGetaDStoo?"
Usually this was followed up with:
"OMGMamaIWantOneSoBadICan'tWaitForMyBirthday!"
Too bad her birthday isn't until June.  That's a lot of waiting, little lady.
If you enjoyed this post, please consider to leave a comment or subscribe to the feed and get future articles delivered to your feed reader.
Comments
4 Responses to "The Third Wheel"