When she was born, he took care of her like a real-life doll. Her soft, warm hands were irresistible to him. They were dimpled and looked like chubby little stars. Once when she was a few weeks old, he stuffed her little finger into his mouth and clenched down. Hard. When she wailed, she startled him, and he began to cry too. He loved this new little creature, and the harm he had just caused her hurt him deep inside too.
So began the journey of this brother and sister.
Nowadays when typical sibling rivalry isn't invading their relationship, they play side by side in harmony. He still takes care of her, treating her like a princess. When she falls, he brings ice for her bruises and band aids for her knees. He rubs her back when she's scared and laughs at her jokes. He reads to her at night, and hugs her in the morning. She is his everything.
Lately, though, a shift has been happening. She's a precocious little girl who learns quickly, and despite the 3 year difference between the two, she's catching up to him. And catching up fast. Some days the tables are turned, and she's the one with the answers and the explanations. On days like this, I can't help but wonder. Will she ever outgrow him and become disenchanted by his constant love and adoration?
And then on days like this, I pray that this sister will always need this brother.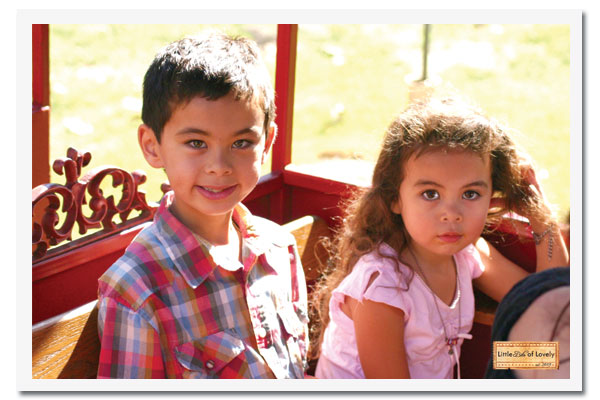 If you enjoyed this post, please consider to leave a comment or subscribe to the feed and get future articles delivered to your feed reader.
Comments
4 Responses to "This Brother and Sister"