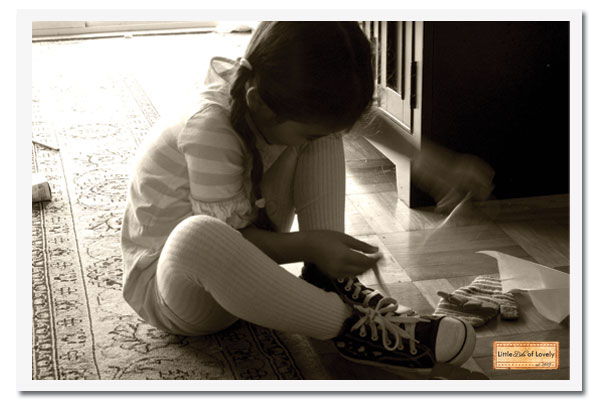 Two Bunny Ears – February 20, 2010
I know how to tie my shoes now, Mama!
Really?  Who taught you?
I did. I taught myself.
If you enjoyed this post, please consider to leave a comment or subscribe to the feed and get future articles delivered to your feed reader.
Comments
One Response to "Two Bunny Ears"